Call Us 855-505-5588
Our Criminal Defense Team is Here to Help … Not Judge!
If you have been arrested or charged with a crime for an incident that occurred in Huntington Beach, Costa Mesa, or anywhere in Orange County, you need to hire a Criminal Defense Attorney right away. We offer extensive criminal defense representation for all types of felony and misdemeanor offenses.  All arrests in the cities of Huntington Beach, Costa Mesa, Westminster, Fountain Valley, Cypress, and Seal Beach that result in criminal charges are usually handled at the West Justice Center in Westminster. 
Our dedicated defense team has obtained numerous case dismissals at the West Justice Center.  We provide a free 30-minute phone consultation in order to determine the type of services you need and we have an entire criminal defense team dedicated to your case.  Through our secured state-of-the-art online case management system, you have access to your case file 24 hours a day, seven days a week.  Call us today so we can determine the best strategy for your case and provide you with an accurate quote for our complete defense services.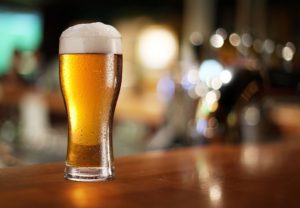 Misdemeanors, Felonies, DUI and Alcohol-Related Offenses 
Huntington Beach is a vibrant city with a very active nightlife, especially in the downtown Huntington Beach area.  There are several bars located on and around Main Street, with the local police monitoring the activity nightly.  Unfortunately, misdemeanors, felonies, DUI and alcohol-related offenses are prominent in Huntington Beach and are filed and heard in the West Justice Center of the Orange County Superior Court.  If you are charged with a crime or under investigation, you need a criminal defense attorney.  Contact us as soon as possibile so we can help.

Federal Defense
Federal criminal matters are extremely serious and anyone charged with a federal crime needs a criminal defense attorney who handles federal criminal matters that are filed in federal court.  We have extensive experience dealing with federal law enforcement agencies and the United States Attorney's Office throughout the United States.  If you are under federal investigation or have been charged with a federal offense, please contact us for a free case evaluation so you can get started preparing your federal defense now!
Next Steps…
If you are under investigation or have been charged with a crime, you need legal representation immediately!  Contact us today …